upcycling single-use plastic bottles to make a contemporary pitcher irrigation system
WATERINOX is a smart plug that screws on the plastic bottles in the aim to become a drip irrigation system. This solution waters non-linearly the plants with around 200 ml/h. The capacity of the water tank can be up to 20 litres.
The main benefits are:
– The amount of water can be fine-tuned;
– The evaporation is reduced;
– Great performance in arid fields;
– Important reduction of water consumption, electricity fees (water pump) and maintenance cost;
– In automatic mode, full control with the application.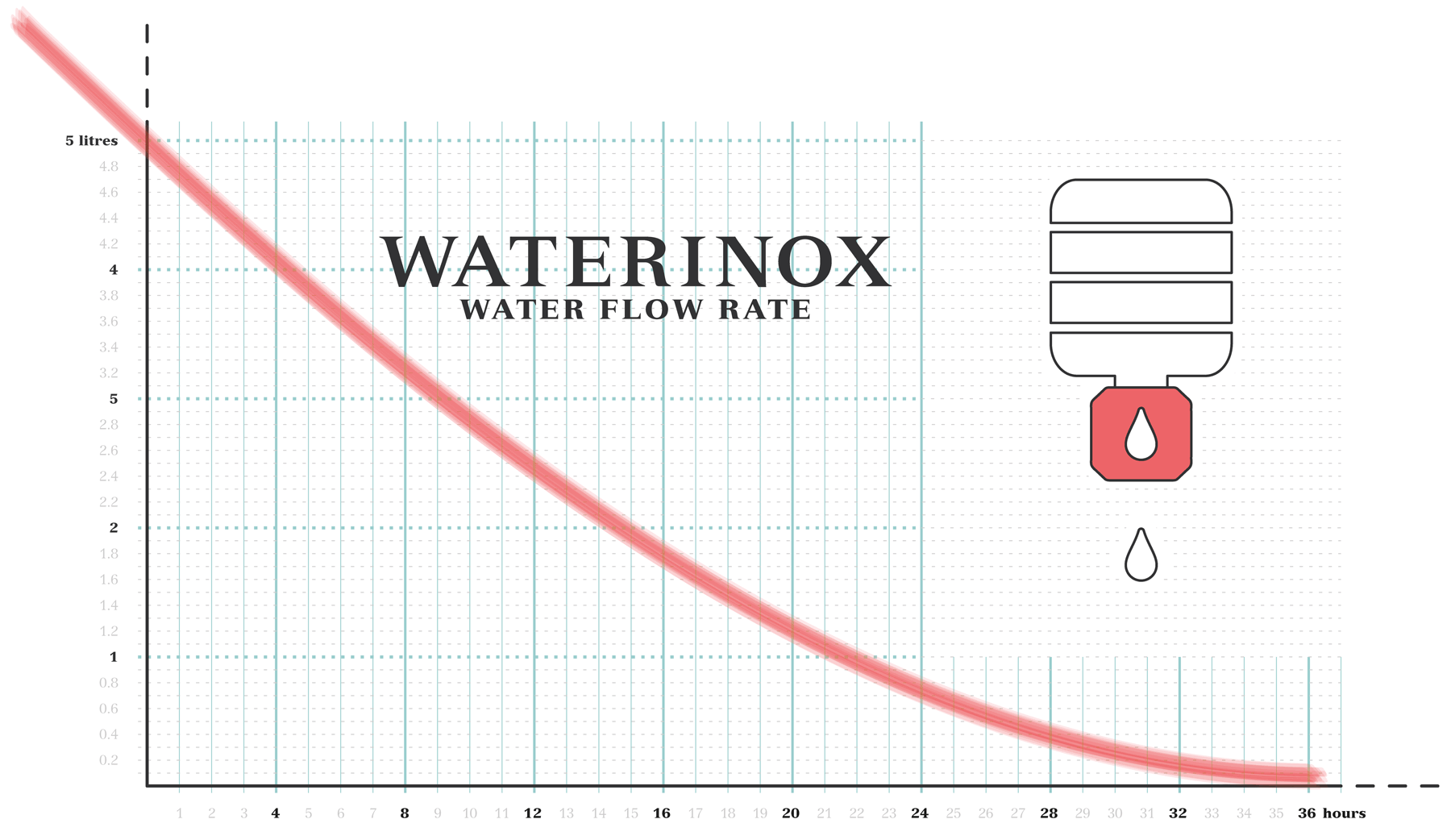 With a water flow of around 200ml/h, a plant can be watered drop after drop with 20 litres during 1 week without any intervention neither energy consumption.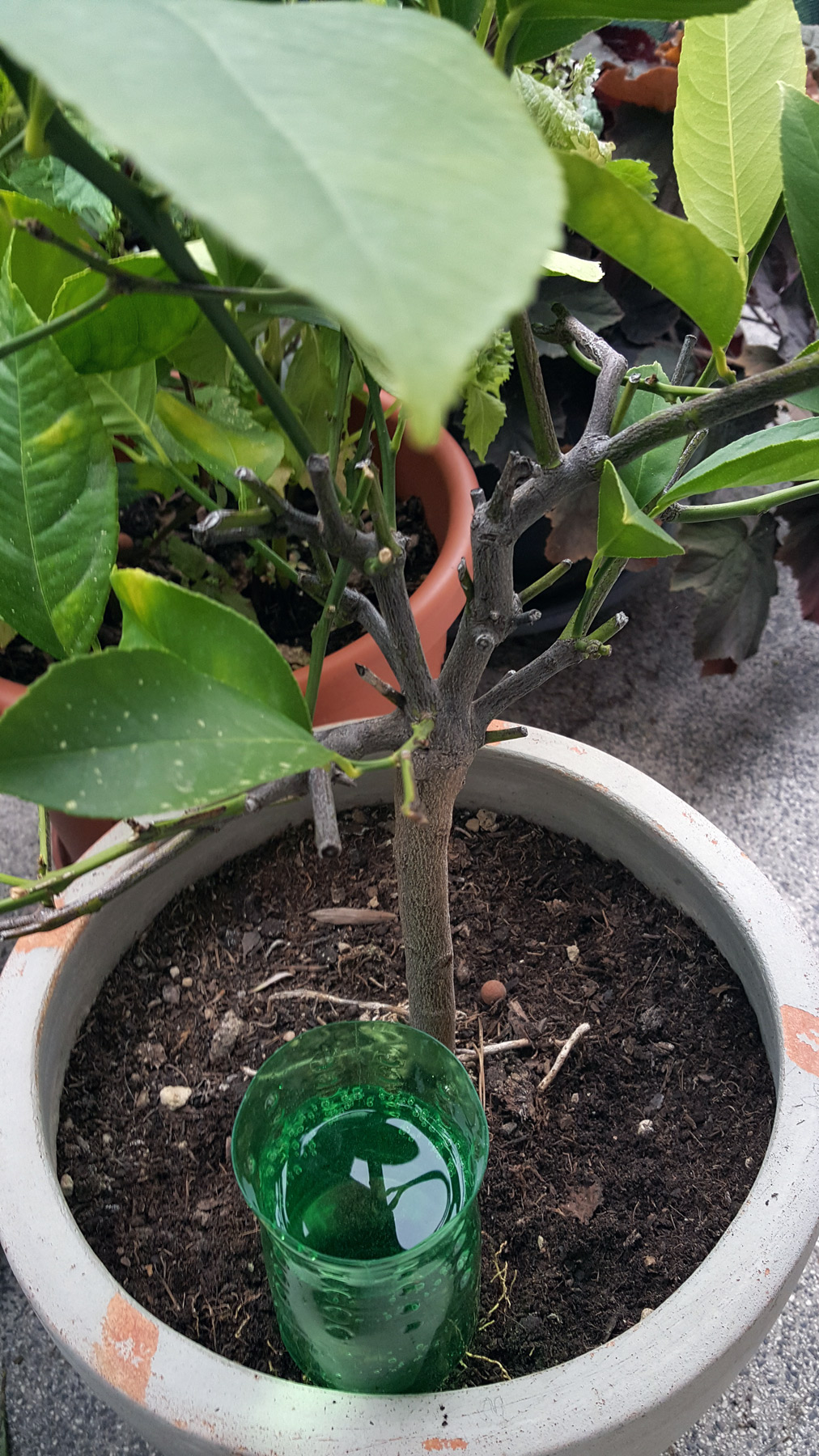 avoid wetting the floor due to over water
automatically in the garden / at the farm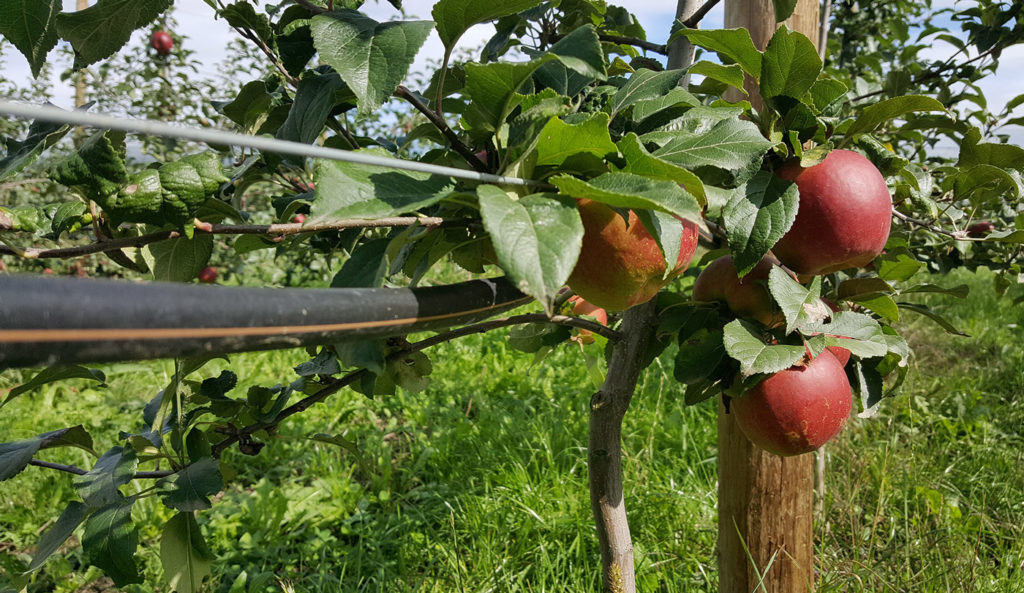 manage your water consumption easily and remotely possible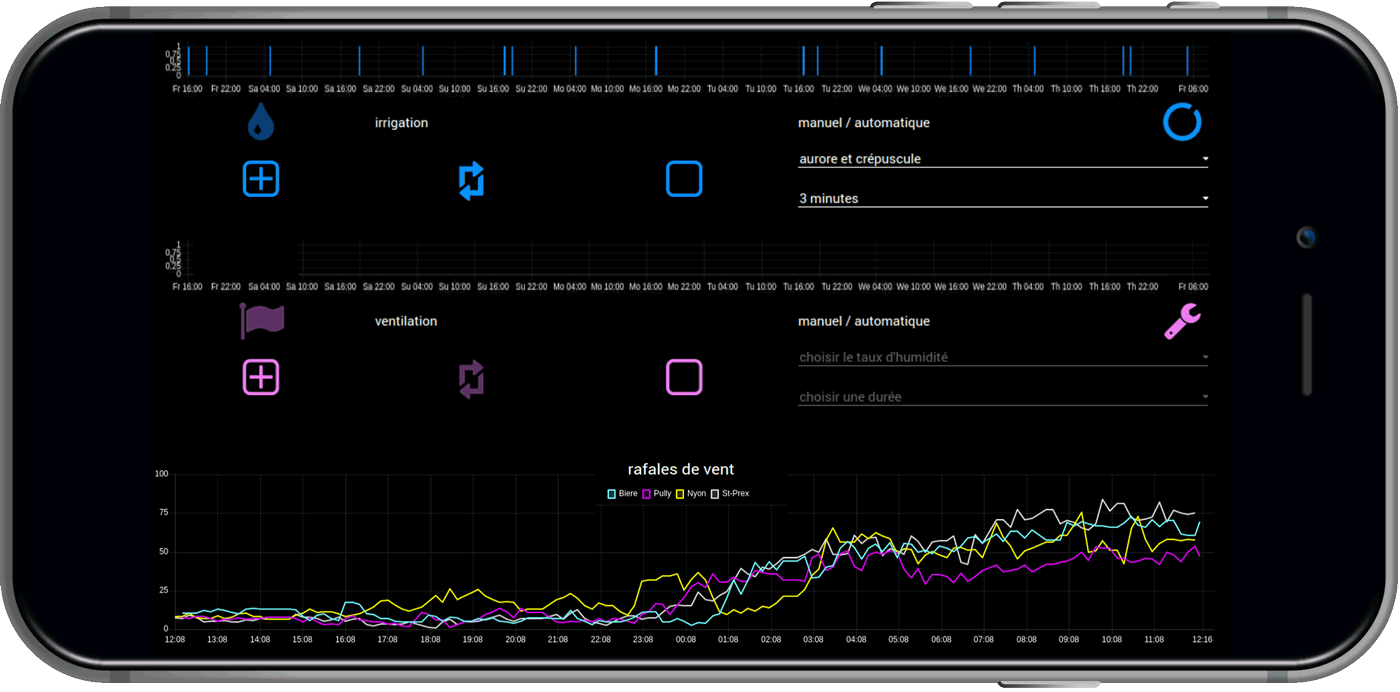 A dedicated application has been designed to control your water installation wherever you are. Thank to the professional sensors of MeteoSwiss, it's possible to receive the local weather data in real time (updated every 10 minutes) in order to take the right decision.
WATERINOX has been deployed in the field in the aim to improve the final prototypes. Egypt is a relevant country for its extrem hot weather and Switzerland is suitable to test the feasibilty of WATERINOX under cold weather in winter.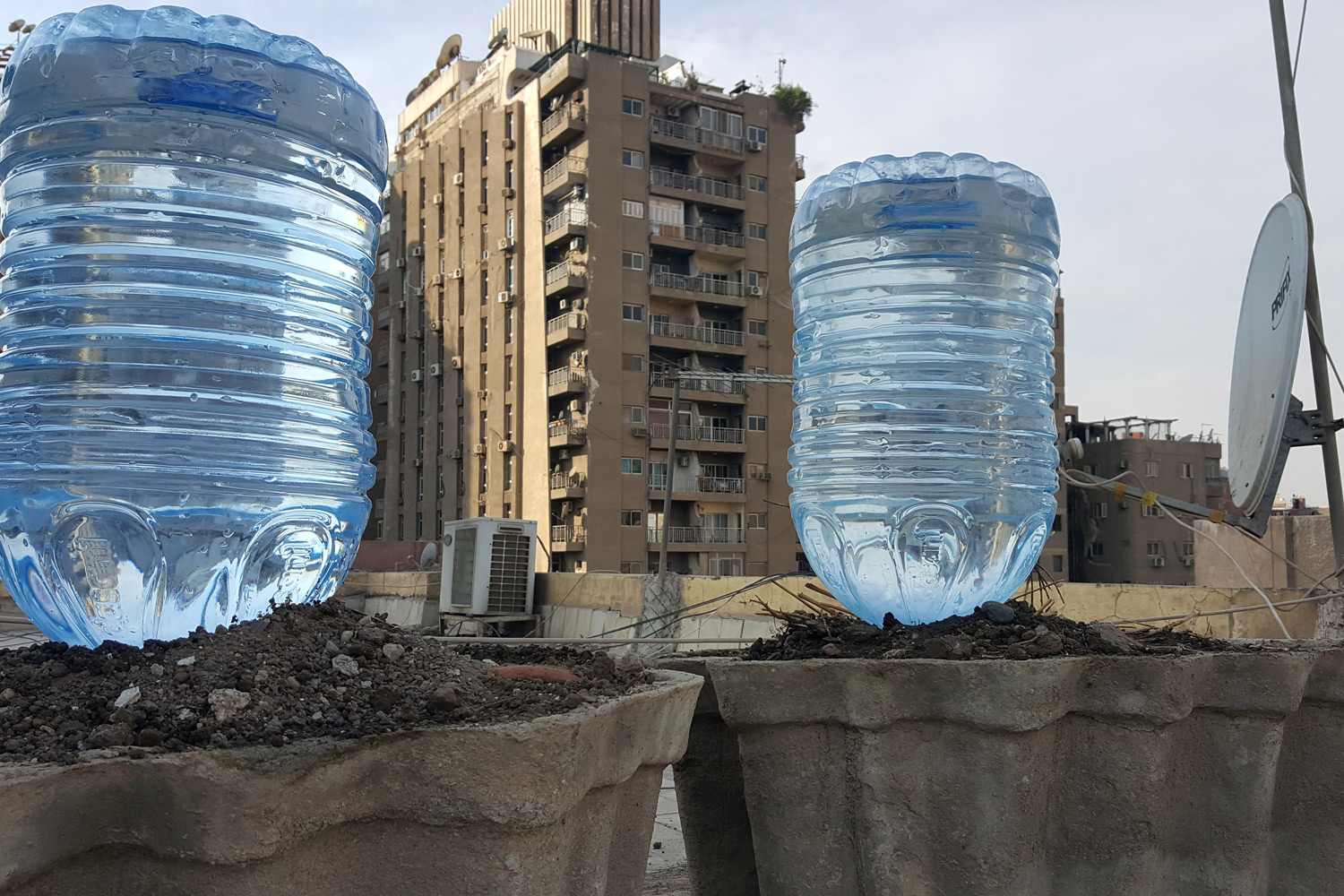 A pilot project has been implemented on a roof top of a building in Cairo. A new radical solution in manual mode has been designed to water the plants during 3 weeks without assistance. A special version of WATERINOX has been plugged to the 20 litres water tanks.
WATERINOX provides as well fresh water to the birds every day. Discover more birds enjoying the photo booth on instagram: